Impact
Supporting safe, affordable housing and high-performing schools.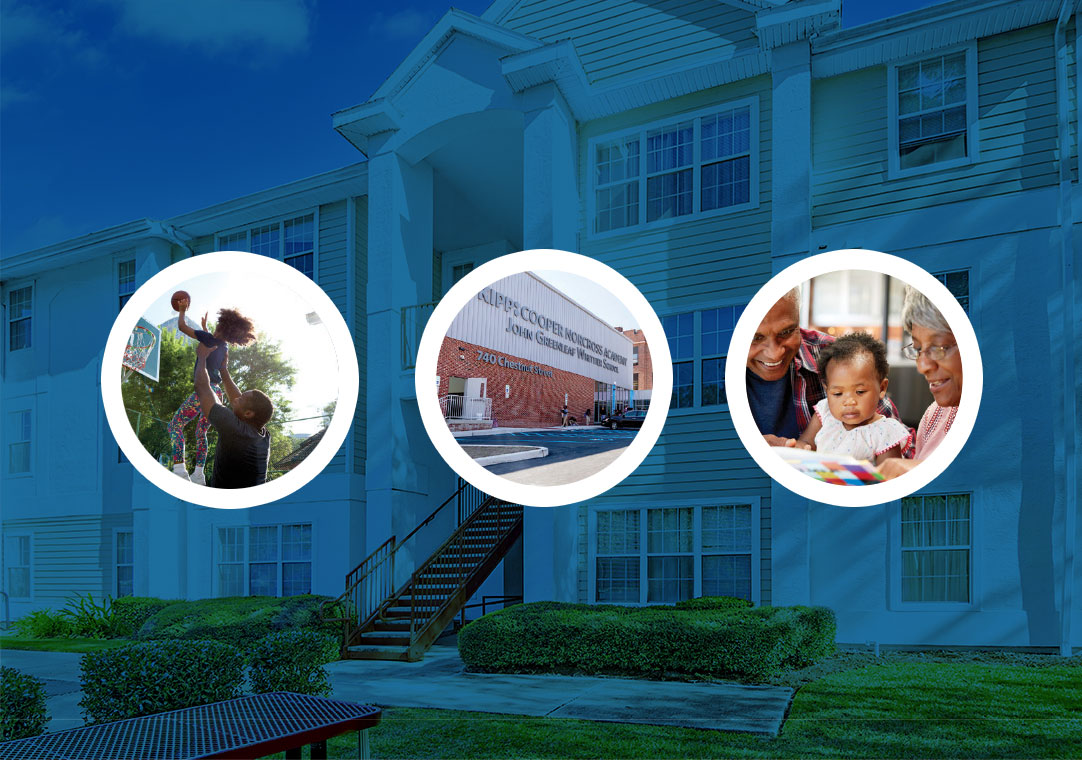 Highlighted text
Our mission is to help ensure housing affordability and enhance the quality of life for residents of low- and moderate-income communities.
Page introduction paragraphs
We measure our performance using two key metrics:
Our contributions to improving communities.
All of our investments seek to improve the lives of residents in the properties we finance. When people are able to secure high-quality housing they can afford, they are relieved from many of the stresses that undermine their ability to thrive. With the benefit of safe, healthy, and stable living conditions, residents have the foundation they need to succeed at work and at school or flourish in retirement.
As importantly, affordable housing is essential to the economic vitality of communities, enabling people to live near their jobs and employers to attract and retain a stable workforce.
The return we provide our investors.
CDT works creatively to harness the power of private capital to help address the tremendous shortage of high-quality affordable housing. By leveraging our capital, we create more sustainable and just communities, while providing competitive returns to our investors.
Learn more about our investment results
Positive Social Impact
Based on investments under management, CDT currently supports the preservation of more than 38,000 units in 45 states and regions, providing well maintained, affordable housing to more than 140,000 residents.
CDT's investments also support more than 5,000 charter school students across the country.
To date, more than 45% of these units are affordable to people making under 50% of area median income (AMI), considered to be very low income and more than 85% of units affordable to people making under 60% of AMI, considered to be low income.
2022 Impact Report
2021 Impact Report
2020 Impact Report
2019 Impact Report
2018 Impact Report
Each March, CDT surveys management and residents at their properties. The surveys are reviewed and analyzed by an independent researcher and shared with CDT's Board, Staff and Investors.
2021 Case Study
2020 Case Study