News entry content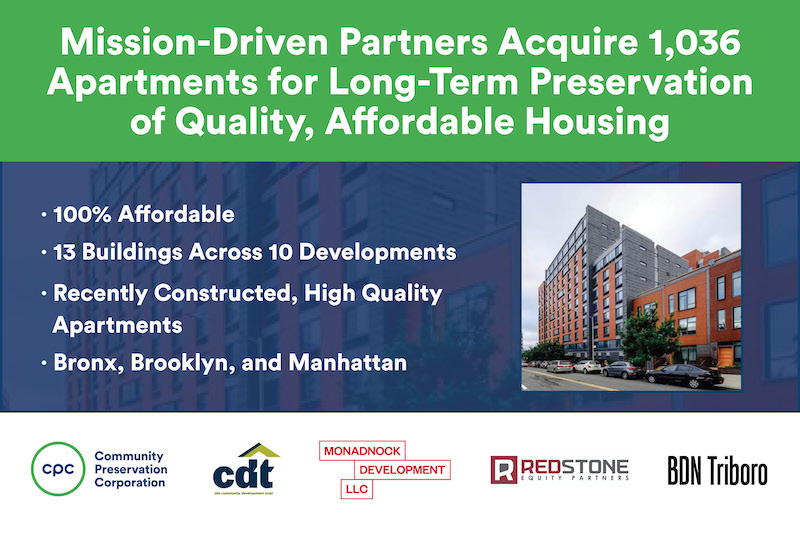 The Community Preservation Corporation (CPC), The Community Development Trust (CDT), Monadnock Development, Red Stone Equity Partners and the Black Developers Network Triboro (BDN Triboro) have closed a $36.5 million deal to purchase and preserve a 13-building affordable housing portfolio totaling 1,036 units, Commercial Observer can first report. 
The buildings span 10 properties developed by the Dunn Development Corp., and are situated in Manhattan, the Bronx and Brooklyn. All of the apartments will remain affordable for low-income tenants, and proceeds from the deal will capitalize a newly formed charitable organization focused on social justice and human rights, the Blue Sky Social Justice Fund. The seller was represented by Victor Sozio and Shimon Shkury of Ariel Property Advisors. 
"CDT is proud to partner with mission-aligned companies to preserve these irreplaceable buildings as high-quality, affordable housing for the long-run," said Joseph Reilly, president and CEO of The Community Development Trust.