Post introduction paragraphs
The creation of strategic partnerships has been critical to Neighborhood Charter School's academic and operational success.
News entry content
Neighborhood Charter School of Harlem ("NCSH") opened for instruction in 2012 with an inaugural cohort of less than 200 kindergarten and 1st grade students. Now at full enrollment, the school serves 636 students in kindergarten through 8th grade.
CDT provided long-term financing of $14,500,000 for the school's newly constructed, 45,000 square foot facility, in 2019. The school's mission is to provide a challenging academic program that cultivates the intellectual, social and emotional development of each child. NCSH has developed a rigorous and inclusive academic environment for a broad range of students along the learning continuum including English Language Learners, students who are progressing typically and high functioning students on the autism spectrum. test
Beginning with its initial cohort of state test eligible students, NCSH established a consistent record of strong academic achievement. In 2017, at the conclusion of the school's initial five-year charter term, NCSH was granted a full five-year charter renewal. The authorizer's renewal recommendation was based on the school's strong performance in multiple areas of academic and administrative operations.
The demonstration of operational competency across an extensive range of instructional, academic and administrative functions is used by the charter authorizer, the Board of Regents of the New York State Education Department, to guide its renewal decisions throughout its charter school portfolio. NCSH met or exceeded the authorizer's performance benchmarks in all categories. Of note, was the authorizer's determination that the school's teaching and learning, curriculum and assessment, student performance and culture and family engagement not only met the performance benchmarks but were potential programmatic models in these areas.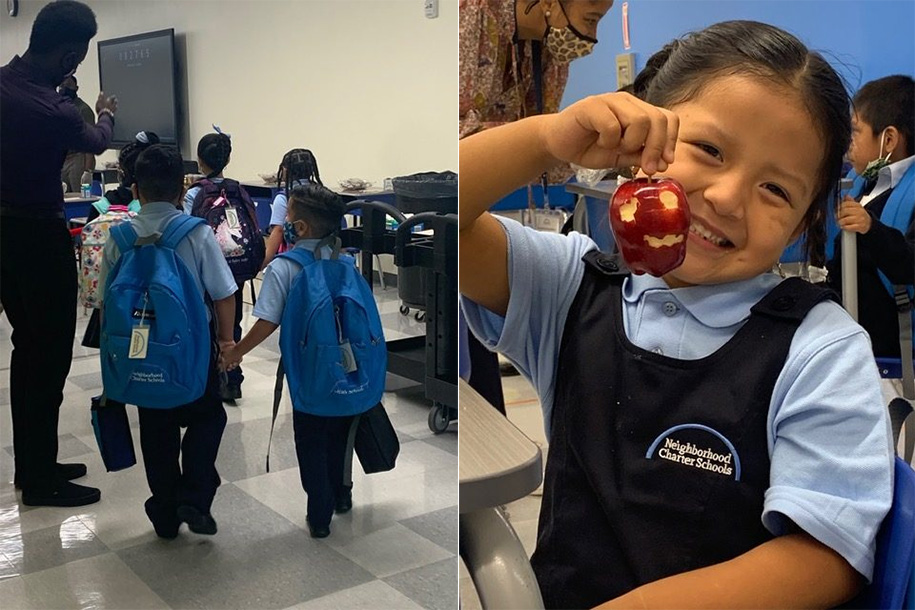 After almost a decade of operation, NCSH is thoroughly integrated into the Harlem community. Its success as a public charter school that effectively serves the needs of its students depends on multiple stakeholders and partners, chief among them are the families that entrust the education of their children to the school's academic and operations teams.
NCSH has also developed critical strategic partnerships with organizations within and outside of the Harlem community. In addition to its role as the co-developer of the project, Convent Avenue Baptist Church, one of Harlem's oldest religious institutions, has worked with NCSH to provide additional space within its community facilities to enable more social distancing to limit the spread of COVID 19.
The school also partners with Geeks Rule to provide an afterschool program for middle school students. Geeks Rule is a non-profit organization that seeks to eliminate the racial, gender and socioeconomic gaps that exist in Science, Technology, Engineering and Math ("STEM"). Geeks Rule offers students hands-on, problem-based learning activities with a focus on the STEM fields.
The school's most enduring partnership is with Young Adults Institute (YAI). YAI partners with NCSH by providing diagnostic assessments of students with autism spectrum disorders. YAI identifies students who are good candidates for the school's academic program. Founded in 1957, YAI offers a broad range of supports for children and adults with intellectual and/or developmental disability. The establishment of the YAI partnership was central to the school's mission of fostering an environment of strong academic achievement that is expansive and inclusive in its student reach.
Since inception, the creation of strategic partnerships has been critical to the NCSH's academic and operational success.