Manager biography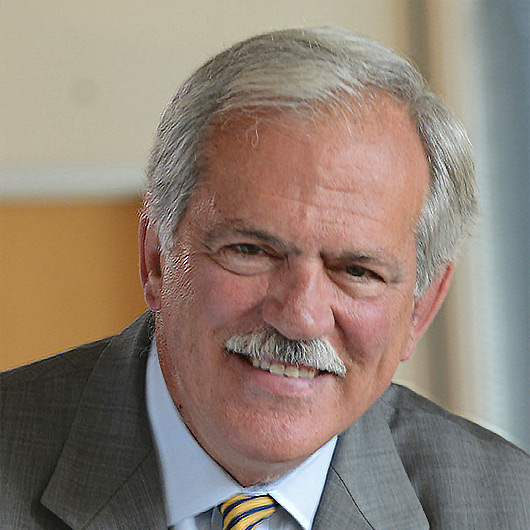 Paul S. Grogan recently retired as President and CEO of the Boston Foundation where he served as its head for twenty years. With assets of over $1.6 billion, the Foundation distributed $150 million to nonprofit organizations in fiscal year 2019.
Under his tenure, the mission of the Boston Foundation has expanded to include a powerful civic leadership role. Through this work, the Foundation has commissioned and published cutting-edge research into urban issues, held hundreds of public forums, formed task forces and coalitions, and informed and influenced legislative solutions to some of the city's most intractable problems.
Mr. Grogan joined the Foundation from Harvard University, where he served as Vice President for Government, Community and Public Affairs and as a Senior Lecturer at the Harvard Business School. In 2001, Mr. Grogan founded "CEOs for Cities" a civic innovation lab and network of urban leaders and change agents from diverse sectors.
Prior to 1998, he was President and CEO of the Local Initiatives Support Corporation (LISC), where he raised and invested over $3 billion of private capital in inner-city revitalization efforts across America. Under Grogan's direction LISC played a major role in national housing policy, including pivotal support for the Low Income Housing Tax Credit. His passion for cities began in Boston where he served Mayors Kevin H. White and Raymond L. Flynn. He headed Boston's neighborhood revitalization efforts in the 1980s, where he helped pioneer a series of public/private ventures that have been widely emulated by other cities.
Mr. Grogan graduated with honors in American History from Williams College and holds a Master's degree in Administration from the Harvard Graduate School of Education. Williams College awarded Mr. Grogan a Bicentennial Medal for his leadership in inner-city revitalization efforts. He also holds honorary degrees from 5 institutions of higher education. Mr. Grogan is a founder and director of The Community Development Trust, and a former trustee of Williams College and the John S. and James L. Knight Foundation. He is co-author with Tony Proscio of the book, Comeback Cities.